Subsistence vs. Substantial Manufacturing
By Randy Metcalf

Nobody can deny that manufacturing is challenging in today's business climate. Worldwide health issues, supply chain disruptions, and inflationary pressures are compounding the usual market complications of any manufacturer. Understandably, some people are tempted to hunker down, minimize risk and disruption, and just try to ride out the storm. But that's exactly how many get swept away.
Many mattress market leaders are expanding operations during these unprecedented times. This aggressive approach, coupled with the contraction of competition, is growing their companies despite the difficult environment they find themselves in. Fortunately, there are things you can do to take advantage of the situation and improve your operations with minimal risk.
Now may not be the time to make a radical product design, but there are some infrastructure changes in your manufacturing process that can improve productivity to make your current process more profitable today and even beyond the current conditions. Focus on reducing non-value-add processes and increasing daily output per person. Those two criteria reduce the cost per piece, improving profitability regardless of overall capacity and market demand.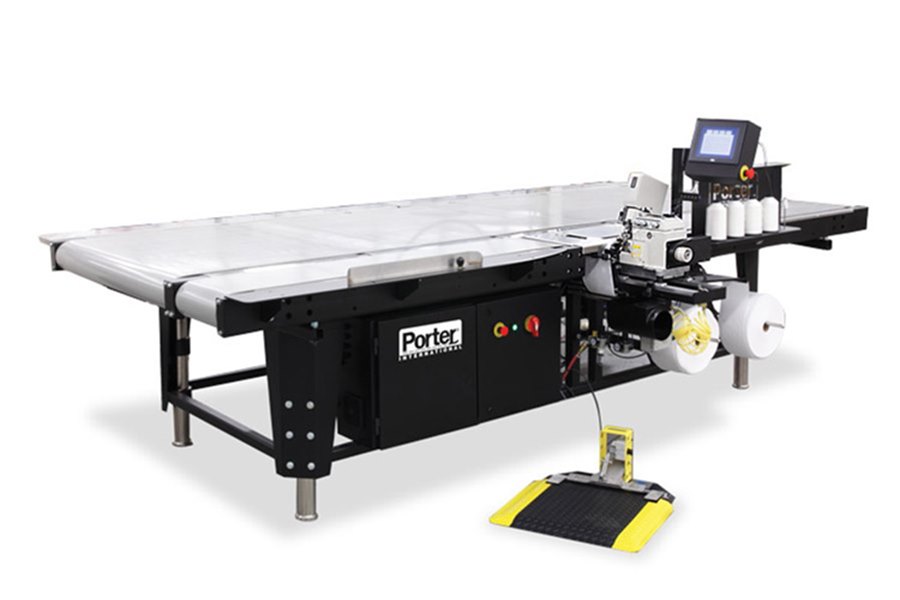 Mattress equipment like the Porter International EST-501 auto-flanger deskills the operation by implementing automated belt-table actions to move heavy mattress quilt panels through the process. Manually dragging and turning the panel, as done on traditional flange machines, slows down the operator's workflow and amounts to multiple touches that add no value to the finished piece. Improving daily workflow and enabling a low-skilled, lower-wage worker to perform this task makes each piece more profitable now and for many years to come.
Conveyor installations are a great investment with strong ROI during this era of labor shortages. Manually transporting work-in-process is a significant non-value-add profit killer. Replacing labor costs with motorized conveyor systems makes your manufacturing process more efficient and helps maintain production schedules at a time when labor limitations are stressing schedules.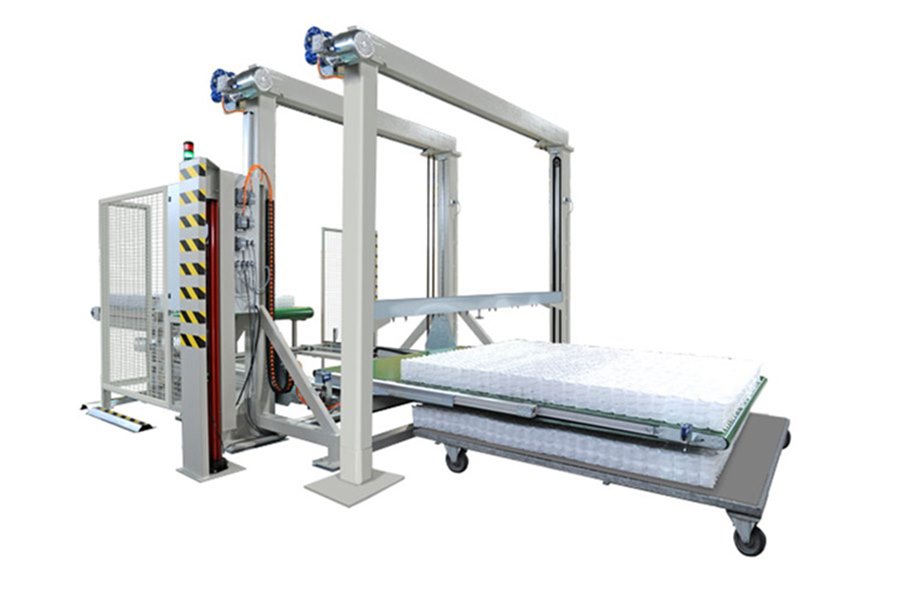 Labor is harder to find and more expensive than ever before, and labor costs will only continue to increase. Now is the time to replace this highly variable cost with an affordable fixed-cost alternative. GSG offers many customized conveyor systems to perform specific tasks like weighing goods, pick-and- place operations, flipping mattress units, and, of course, transporting items throughout your workflow
It's tempting to pause your growth plans during this time of unprecedented business conditions, but it is now clear that we'll have to maintain this pause for a while. However, changes that improve your value- add proposition and increase your per-person productivity will help your manufacturing operations get through these tough times and position you to scale up to greater profits in years ahead. Take advantage of this opportunity to make substantial gains while your competition settles for a subsistence existence.
Contact us today to see how our machines can help you maximize profits and productivity.