Are You Leveraging Your Manufacturing Technology?
By Randy Metcalf

Recent financial news has lauded successful businesses due to their "operating leverage." What is "operating leverage," you ask? This phrase refers to the financial strength of a company to grow profits with increasing demand. There are many intricacies to the financial formulas that calculate the impact of operating leverage, but a crucial part is the ratio of variable costs to fixed costs:
"…Labor is the largest single cost a company has. Labor is variable. There's many pay grades, people come and go, the workforce fluctuates depending on demand.

If you can replace your workers using technology – robots or better software – you can substitute a variable cost (labor) for a fixed cost (technology).

Voila. Higher profits, particularly once revenues pick up. That's operating leverage…"
– CNBC news story February 10, 2021
Typically, a variable cost like labor-dependent production goes up with increased demand, and shrinks during a retraction if a company cuts their employees' hours. So, the only time labor, as a variable cost, is helpful to your operating leverage is when you can lay off staff during a downturn. But it can be hard to replace that labor and get up to full productivity when demand returns, leaving you in a less profitable situation when you need it most.
Unfortunately, the mattress industry doesn't always have available skilled labor at its disposal whenever it's needed. As described by CNBC, many successful companies are replacing variable costs (labor) with fixed costs (technology), which positions these companies to maximize profits with their operating leverage as demand returns.
You have two options in this area. One choice is to invest in equipment that de-skills the process, making it easier to find employees and quickly get productivity up with a shorter training period. The next option is to implement as much automation as possible, which fully replaces the variable cost with a fixed cost that can go from 0 to 100% production with the flip of a switch.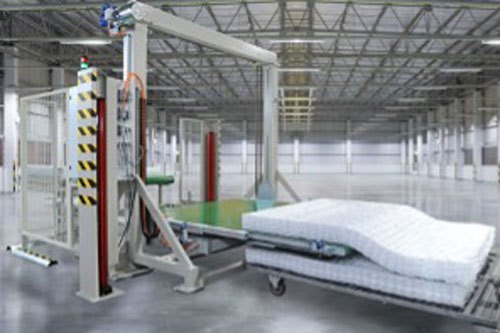 For example, manual material handling is typically a non-value-add step in your production process. So, eliminate that as much as you can. New GSG mattress machines, like the PS-90 or PS-140U, can automatically stack and unstack spring units, foams, and finished mattresses onto carts or conveyors for transport from one area to another.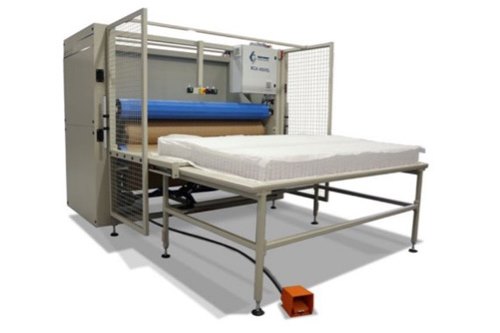 Making the work as simple as possible lets you fill positions more easily. Machines like the ROA-400RS roll-packed spring un-baler are the safest and best-controlled method to open packed spring units. The ROA-400RS can dispense only the units you need at the present time and then re-bale the remaining units to be stored for later use.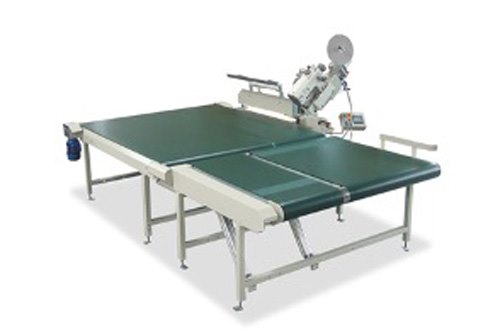 Another important mattress manufacturing operation to de-skill is tape edging. This is one of the most highly skilled and difficult tasks in the mattress factory. The Mattress Master Optima simplifies this process with automated features. No more dragging a sewing head around a table, flipping heavy two-sided units over, or hauling them off to a cart. With this machine, your operator can focus on sewing while sitting still. It's an overused saying but very applicable here: "work smarter, not harder!"
Use mattress manufacturing technology to help improve your operating leverage. Choose to de-skill or automate your processes now so you can maximize your profit margins as you enjoy improving product demand.